Heat Staking Machine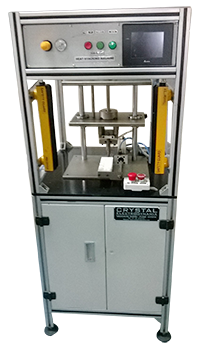 Key Features:
-

PPLC controlled with HMI.

-

PID Temperature controller to maintain the correct temperature of the heating elements

-

Power supply: 230 VAC, 50 Hz, Single phase @ 1.5 Amp.

-

Pneumatically operated machine.

-

Air supply: Dry & clean air @ 6 bar pressure.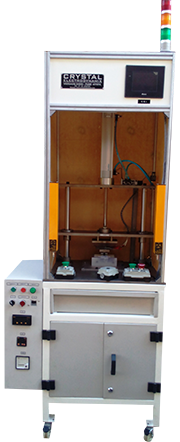 Specifications for Heat Staking Machine
Air consumption: 3 to 5 CFM
Consumables: heaters, Heating elements.
Sturdy MS frame with powder coating.
Pneumatic / Hydraulic cylinder for heating element movement.
Productivity: 2 to 4 pieces per minute.
Copper tube Nozzles with chilled air for cooling of the heat staked points.
PLC controlled with HMI.
Safety curtain for operator safety.